Edward Ware Thrillers Newsletter December 2016
Merry Christmas and Happy New Year to All.
Christmas Special:
Would you like an audio book version of Captive at the Berghof: Part 1 or Part 2 or perhaps Dark Horse? Would you like to find out if the Wares get their daughter, Thomasina, back from Hitler? Or how the election of 1940 turns out in the alternative history scenario of Dark Horse? If so Cheops Books LLC has a free giveaway for the first fifteen people to respond. Use the Contact us form on the website to let us know your preference. We will give you the code you need to check it out for free on Audible.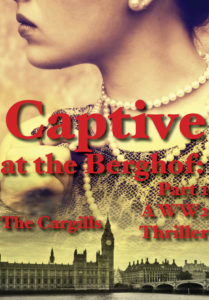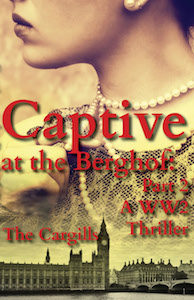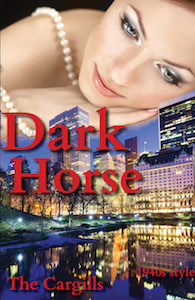 All Cheops Books LLC titles are for sale as Kindle ebooks on Amazon.com. But they are not available on Amazon as paperbacks. Starting in 2017 you will be able to get paperback editions of selected books right on our website. You will see that a BUY NOW button has been inserted next to the lucky title chose for this promotion. You will be able to buy the titles using your PayPal account. Or if you wish you will be able to buy selected paperbacks on lulu.com.
Purchase Dark Horse from Cheops Books:
Even selected ebooks will be available on lulu.com as an alternative to Amazon if you prefer.
Pack your bags for Denmark in the New Year. That is what Dora and Edward must do when they are attacked during a Shakespeare performance and must flee and hide the Lawrence maps in a place of ill omen, Hamlet's Castle in Elsinore. Look for Murder at Hamlet's Castle, coming soon from Cheops Books, LLC.