Chapter 20: Wall Street Swastika: The Lawrence Maps:
The goon pressed his revolver against Dora's shoulder. "I have orders to shoot you dead if you don't cooperate, Mrs. Byrne." He spoke with a German accent. "If I were you, I would hand over those maps, or you might just find yourself not here anymore."
She scowled at him. This kind of complication was all she needed right about now. She was trying to hurry to meet Edward and Churchill for afternoon tea in the Queen's Room on deck 3. How was she going to communicate with them now?
"Here," she had the presence of mind to click open the top of her handbag. "I keep the maps here all in a row all neatly filed," she lied.
He had not been expecting that answer. His eyebrows rose suddenly and with great interest. Good.
Dora threw the handbag at him. He caught it with both hands, naturally not wanting to drop it. She took advantage of the distraction to shove around him out of the cabin and race down the hallway. She headed towards the art gallery. It was the first place she caught sight of. It was not very crowded right now. She headed immediately to the desk. The gentleman in attendance stood up. She threw herself at him, pointing at the first painting she saw. "Is that a Monet?" she pressed. It was the first thing that popped into her head.
"I don't think so. We don't have any Monets here," the man begged off. "But we do feature some younger painters who aren't as famous but who we think are very talented and will do well in the future. We encourage all our guests to buy what pleases them. In the future the paintings will always be worth more and more than what you paid for them.
"But that painting looks so much like Woman With a Parasol," Dora insisted as she saw the goon and a helper appear at the door to the art gallery. He was carrying her handbag that she had thrown at him. It seemed to be empty. No doubt he had cleaned it out looking for the Lawrence maps. Of course he had not found them. Edward had them up his sleeve as usual..
Dora moved even closer to the art gallery attendant. She figured they would not grab at her or try to snatch her again as long as she stuck to this man as if he were her long lost brother.
"Look at the sheen of the sunlight on her dress and the reflection in the water," Dora said.
"Well, occasionally paintings do get mislabeled," he hemmed and hawed. "I do remember the art gallery owner —- we are stationed in London, you know —- going to an exhibtion of Monets in Paris several months ago. I don't imagine that he bought one, but you never know for sure."
He reached for a catalog of paintings in the exhibition on the ship. He went down column after column. He apparently did not find anything. So he could out another catalog and searched for that.
"I am sailing with an art expert," Dora volunteered all too eagerly when she noticed that Hitler's thugs had advanced into the gallery and were pretending to admire the paintings exhibited on the walls and on each side of each porthole. Really they were obviously just trying to get closer to her by the desk. "If you will send for him, he can judge the painting and see what he thinks."
"I am sure I would be glad to entertain your fellow art collectors," the attendant exclaimed and rang a bell for a lady assistant who instantly appeared from a back room.
Dora thought, Good! The more people I can summon the better. I don't want to be alone with those freaks.
"You should take the lady's notes to her friends. They are art collectors too," the man gave his assistant a significant glance.
Dora measured the distance the spies had to move to reach her behind the desk. "Do hurry!" she told the lady. "One of my friends is in cabin 4118 and the other occupies 4116," she instructed the assistant. "It is only one floor up from here. They would be so happy to see this painting."
She scribbled:
Edward:
Hurry down to the art gallery on deck 3 lower level. I am there alone right now with the gallery attendant. Hitler's hired guns are closing in on me by the minute. I have already escaped once. I don't know if I can manage again. Right now I am holding them at bay by talking to the gallery attendant about a painting which I said reminds me of Monet. The gunmen have my handbag which I had to throw at them minutes before to escape. So I don't even have my gun with me."
Dora
She folded the note and handed it over and then hurriedly scribbled another to Winston saying pretty much the same thing. She added:
Winston:
Hitler has not come to England just to get funding for his elections in Germany and to use the von Wessels to snag the Prince of Wales. No! He is after the maps. The thugs thought I had them and tried to kidnap me after I left the dress shop. I had to throw my purse at them and run. Now I am in the art gallery. But they have found me. I need immediate assistance.
Dora
She heard the trampling of feet and looked up. The men were only about two yards away. They were headed straight for her. Should she scream? She had only seconds to decide.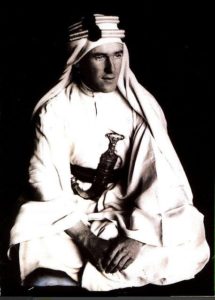 Save
Save