Harvey Reminds Me Of My Visit To The Gulf Coast:
I was reading about Hurricane Harvey and gawking at photos taken of a very flooded East Texas. Like everything else it is a matter of geography. The Gulf Coast is full of low lying lands. It is also very flat. This is ideal for flooding. The land in this area absorbs the water and turns into a swamp. This area has lots and lots of natural swamps, too. I know. I drove through them. We also got stranded there when we came back from Tucson on the Sunset Limited, the Amtrak Train, the first time we visited there and got stuck in South Crawley, Louisiana. What an experience! The swampers came out of their houses to help us. I remember them feeding us bologna and cheese sandwiches.I led a group of passengers across the street to knock on doors and ask to use the bathroom. And remember New Orleans, Louisiana is below sea level. You would not want to live on the Gulf Coast.
Cheops Books LLC writes novels about various locales. Several young adult thrillers, Edward Ware Thrillers YA, are set along the Gulf Coast. Bienville comes to mind. It is the only novel set in New Orleans and takes catastrophe for granted, especially when aided by supernatural intervention.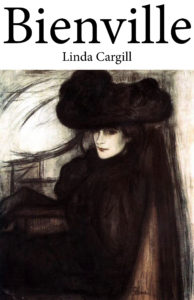 Save
Save