Moralistic Writers Like Dickens And Eliot:
Actually moralistic as writers like Dickens and George Eliot were, they were a lot more enlightened and humanistic in their world view than the generations of writers to come after them, especially the ones inspired by WW1 and WW2. Those poets of the trenches in WW1 were awful. I remember having to read them in school. I could do without poets such as Wilfred Owen, Siegfried Sassoon, Rupert Brooke, Isaac Rosenberg, John McCrae, Edmund Blunden, etc. The greatest among them, Robert Graves, wrote a novel that I read, I Claudius. But his poetry which was what made him a literary writer I couldn't abide. Needless to say many of these poets never made it to the end of WW1. They died in the trenches. To say the least their poetry was gloomy. It was the end of the world stuff, the end of Western Civilization stuff that you would expect. T. S. Eliot was an American poet who moved to England. He was considered the most famous poet of the twentieth century writing in English. He wrote the Wasteland about WW1. You can tell from the title what that was like!
It didn't get any better at the end of WW2. You had the Angry Young Men playwrights in England who invited people to the theater so they could watch water dripping from the ceiling to bore them all and prove that people could not communicate with each other anymore.
You had the stream of consciousness movement in novels with James Joyce, Virginia Woolf, and American William Faulkner. They didn't think you had to entertain the reader anymore. All you had to do was confuse him.
As far as I am concerned these writers are no better than painters who throw paint at the canvas and call it art. I much prefer the 19th century. The Victorian Era is considered to be the greatest era of novels in English literature, and I wholly agree moralistic or not. For heavens sake, Scrooge and the Christmas Carol by Charles Dickens were moralistic but they were very entertaining at the same time!
Cheops Books LLC hopes to publish novels more in the 19th century tradition than the 20th. Cheops Books also hopes that the future of literature will return to the past.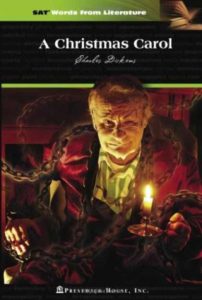 Save
Save
Save
Save