Brexit Reminiscent of WW2:
Germany and England are always quarreling with each other. The Brexit negotiations are only the latest round. The British should sock it to the Germans.
Maybe the British government reflects the populace — extremely divided. Maybe it wouldn't be possible to get any kind of unified government right now no matter what party is in control.
Why would May go to Florence to make a speech about Brexit? Why not make it in London at No 10 Downing Street and have it broadcast? US Presidents don't run off to foreign countries to make speeches about the US. They make speeches about the US relationship with a foreign country when visiting that country such as Trump's speech in Poland this past summer. Otherwise they make speeches either in the Oval Office or in some special location in the US chosen for that purpose. Before 100 years ago when Wilson attended the Paris Peace Conference it used to be considered improper for US Presidents to leave the country at all during their term of office. Even now US Presidents don't leave the country for a vacation.
What do you mean that Britain can't "keep the lights on" or "the food shelves stocked" without remaining in the EU. That is just what the anti-Brexit faction wants you to believe. Somehow Britain managed to keep the lights on and the food shelves stocked during WW2 even when they were fighting the Continent.
This is what May should do: Just say that we are leaving the EU as of March, 2019. Either you accede to our demands that Britain doesn't have to pay any extra money to the EU and doesn't have to have the European Court of Human Rights supervising anything or on that day the North Sea Trade with Germany will cease. She should NOT back off from that statement and when the time comes let Merkel do all the fancy dancing around to keep the North Sea Trade with England going. Merkel would come up with something, believe me, even if only to say that it will continue another five years in its present state while "we" continue to work things out. In other words May should not concede anything yet, nothing at all.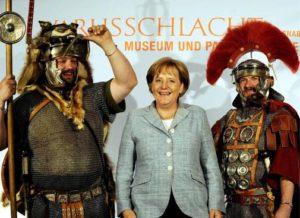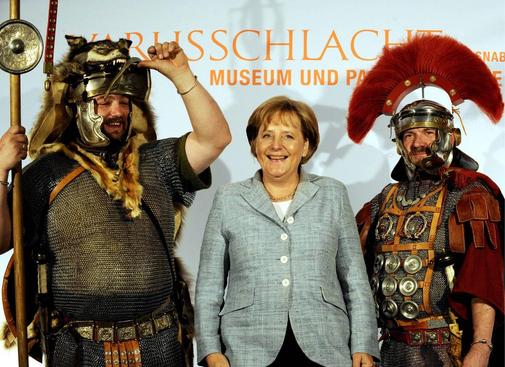 Save