Dark 2 To Be Published On November 8:
Dark 2, part 2 of the Dark Series, will be published on Amazon Kindle by Cheops Books LLC on November 8. The young adult romantic thriller is the latest young adult suspense novel by Dora Benley.
In Dark 2 Bianca Winters thinks she has lost the love of her life, Doc Ernie McCollough. He used to be her medical advisor when she was recovering from the shock of witnessing a murder. Now she must try to cope all by herself while serving as the live-in nanny/permanent babysitter for St. Simons Island's little heiress, Little Katie Shipley.
Suddenly there is a new man in town, Byron Kingsley, fresh from England. He begins to serve as her new medical advisor while she tries to recover her memory after the shock of the killing two years before while she was babysitting her charge. And he shows up just in time as the Island's infamous criminal, Mike Fellini, tries to kidnap Little Katie and hold her for ransom.
But just as Bianca, Byron, Little Katie, and entourage are ready to flee to safety in England, a controversy breaks wide open about Byron Kingsley. Mysteries are associated with her new love as they lead to the horrendous, spine tingling conclusion to Dora Benley's new young adult thriller.
If you liked Dark 2, you will enjoy other young adult thrillers by Dora Benley including Dark 3: Special Edition, Dark: A Trilogy, Dark 1, Julia: A Novel, and Livia: A Novel.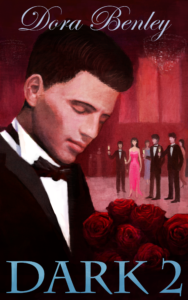 Save