Helga von Wessel Thrillers:
Helga von Wessel is the chief villainess of the Edward Ware Thrillers at War Series. She appears in all the novels of the series. But she stars in three novels in particular where she appears on the covers of the books: Hitler's Chief Spy, Unlocking Trinity, and Helga's Reich.
In the recently published Hitler's Chief Spy, the villainess, Helga von Wessel, Hitler's chief spy, struts boldly from page to page of this thriller with Europe at her back and all sorts of ambitious notions in her head during the lead up to WW2. As far as she is concerned it isn't Hitler's Reich. It is Helga's Reich. She will wrap the hero, Colonel Sir Edward Ware, Churchill's spy, around her little finger to prove it. Nor does it matter what Edward's American wife, Dora, says. Hitler's Chief Spy is the fifth volume of the Edward Ware Thrillers at War Series.
In Unlocking Trinity the Ware's little girl has been kidnapped by Hitler and forced to live with him at the Berghof. But when Hitler commits suicide in his Berlin Bunker on April 30, 1945, what happens to the child who has been indoctrinated as a Nazi, who has forgotten that English is her native language?
Her biological father, General Lord Edward Ware, must defy Eisenhower's order to leave Berlin to the Russians. He must get to her before Stalin's henchwoman does. It becomes a race to Trinity in the wilds of New Mexico in the birth trauma of the Cold War.
In Helga's Reich Helga von Wessel, Hitler's chiefest spy, has killed Edward's mother in a bombing raid in 1940. She has almost murdered his wife and destroyed his marriage. She has helped Hitler kidnap his only daughter, Thomasina.
Now she stands in the way of Edward and Britain winning the war. Does Edward have what it takes to kill her off before this vamp who is the mother of his illegitimate son, Leopold, ruins his career and takes the Lawrence maps which he is sworn to protect?
The battle between Edward and Helga plays itself out against the backdrop of World War 2.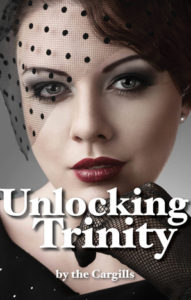 Leave a reply