At the end of The Far Pavilions, M.M. Kaye's mystery thriller novel about the British in India and Afghanistan, the hero and heroine leave India behind and escape into Afghanistan. The British never prevailed in Afghanistan I think for all sorts of reasons including geography. I don't know how the US will prevail there either given present circumstances. Trump is right not to quit though. This tendency to think you can quit and back out of wars is definitely contemporary and not something the Romans could have done. Weird mind set. But I wouldn't trust the Taliban further than you can throw them. Aren't they the same ones who were allied with Osama bin Laden in 2001? I thought you weren't supposed to make deals with terrorists?
As far as NOT exporting American notions about government to Afghanistan and leaving it to the Afghans to decide and then praising India in the same speech as being the world's largest democracy, that is absurd. And that is what Trump did in his speech. How does he think that India got to be the world's largest democracy anyway? It was the British, stupid! They exported not only their language but their own notions of government to India and helped to reform the religion as well. Think of suttee. If it weren't for the British, widows in India would still be burning themselves alive on their husband's pyre.
But I think traditionally where you had empire building and were really influencing places like India, Pakistan, and Afghanistan, you had to bring economics into the formula. The military by itself doesn't cut it. America would have to send businesses to Iraq and Afghanistan to hire people and build roads, infrastructure, restaurants, etc. They would no longer have to make money on bribes, terrorist camps, and illegal drugs. Then you would really, really get progress. You would have fewer terrorists and rebels all over the world. Ultimately no one would want to be a terrorist if he could find employment doing something else.
Cheops Books LLC publishes historical thrillers such as the upcoming Cherusci Plot, Vesuvius Plot, and Inn at the Crossroads.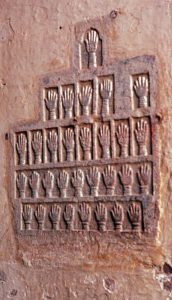 Leave a reply