ON THE ROAD AGAIN CONTEST:
Guess where Cheops Books LLC will show up this summer and win a $25.00 Amazon gift certificate in our 2017 ON THE ROAD AGAIN CONTEST. Send your best guesses to us through our Contact form on this website. You can stock up on Kindle books for that beach read if you win. Send in your favorite photos and have them printed on this very page. We will inspire you by putting up our own. Contest is open from February 1-May 1. A winner will be drawn on May 2 and announced immediately. Winner: Lou and TR for their photo of Houghton Road with the Santa Catalinas in the distance.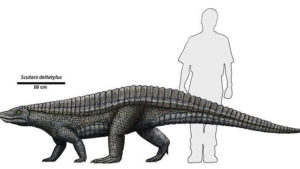 FREE BOOK MARKERS. ORDER T-SHIRTS:
If you would like a free book marker from Edward Ware Thrillers At War or Edward Ware Thrillers YA or a book marker for the latest novel published, send your request to Cheops Books, LLC and to Linda Cargill by visiting the author's Facebook Page at http://www.facebook.com/lindacargillauthor. Leave your request there along with your mailing address. Or use the contact form  on this website under "CONTACT" to send your request to Cheops Books. Requests for up to 50 free book markers at a time will be honored. Cheops Books will pay the postage.
We will be  offering T-shirts custom made for each order with either a Cheops Books pyramid symbol, the looming face of Helga von Wessel, the femme fatale of Edward Ware Thrillers At War, or a picture of the Belgian inn that inspired the novel Inn at the Crossroads, the thriller about the Battle of Waterloo You can see this picture on the home page under Inn at the Crossroads.
More details later. Write us for further details using the contact form on this website if you are interested.
Hungry while you are doing all that book reading and web browsing?
Click here NOW and find something delectable to eat on our food blog.
Save
Save
Save
Save
Save
Save
Save
Save
Save