Bianca mourns for her old friend Doc who helped her overcome her fear of the dark after being the only witness to a brutal murder on St. Simons Island. He was driven out of town two years ago when the locals concluded that he must be the killer. She last saw him parachuting from a plane escaping from the law, a fall he couldn't have survived. She's moved to California with her employers, the Shipleys, and taken on a permanent babysitting position with Little Katie. Suddenly there's a kidnapping attempt on the rich little heiress that Bianca is employed to protect. To the rescue comes a tall, dark young man who reminds her of somebody she's lost. But it just couldn't be . . . After all, he's dead. And after all . . . he's supposed to be the bad guy.
Dark 3: Special Edition concludes the Dark Series for young adults, first published by Scholastic UK. It also ties into and concludes the Edward Ware Thriller Series of historical novels about World War 1 and World War 2 with the biggest surprise ending of all time.
Teens rarely need an excuse to stay up late, but The Dark by Dora Benley would give pause for thought to even the most steely nerved youngster. A genuinely gripping horror story. Approach with caution.
The Sunday Independent, Dublin, Ireland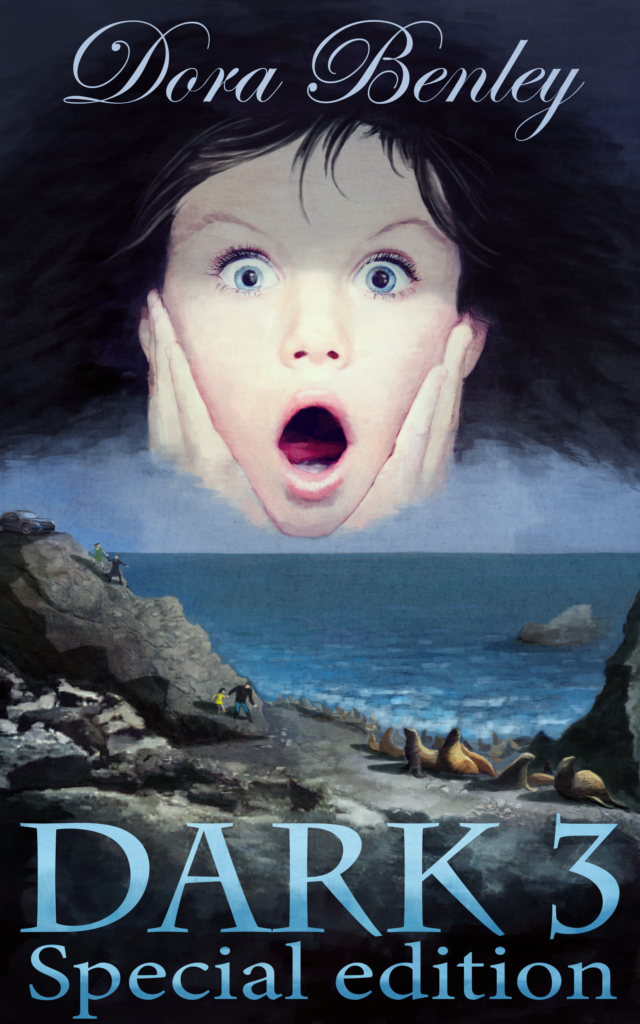 The retail price for the paperback edition is $12.95.
Information for librarians and bookstores wishing to order the paperback edition:
Order a paperback directly through us or buy a copy of our Kindle ebook edition through Amazon.com. Either use the Contact form on the website to initiate an order, email us at cheopsbooksllc@edwardwarethrillers.org, call us at (520)288-4042,  or write to the following address:
Cheops Books, LLC, 120 South Houghton Road Ste 138-277, Tucson, AZ 85748
We offer special library and bookstore discounts for paperbacks at 40% off listed retail prices. Books are fully returnable.
Save
Save
Save
Save
Save
Save
Save
Save
Save
Save
Save
Save
Save
Save
Save
Save