Who is the saboteur following Dora about on the doomed Morro Castle in September of 1934? Who is the terrorist who set fire to the first class writing room on the ocean liner? Who followed Dora and her new husband, Colonel Sir Edward Ware, to Salisbury Cathedral on their wedding day?
A creature in a black robe is wielding a sword in the balcony and clanging the bell. The freak seems to summon the legions of the dead who surround them in the hills peppered with bronze age burial mounds, who seem to rise from the cloisters in the center of the cathedral where unknown dead from the Middle Ages still reside.
Why does she see her new husband handing money over to the saboteur on her wedding day in a hidden garden of Ware Hall? What does it mean to be married to Colonel Sir Edward Ware? When she finds out the truth it will change Dora's life forever.
Recent Reader Reviews:
Ginger Pollard: This was a Goodreads win. Thank you, Goodreads. A fast paced little mystery. Enjoyable and laugh out loud funny at times.
Mary: It was amazing. A great storyline that kept my attention throughout.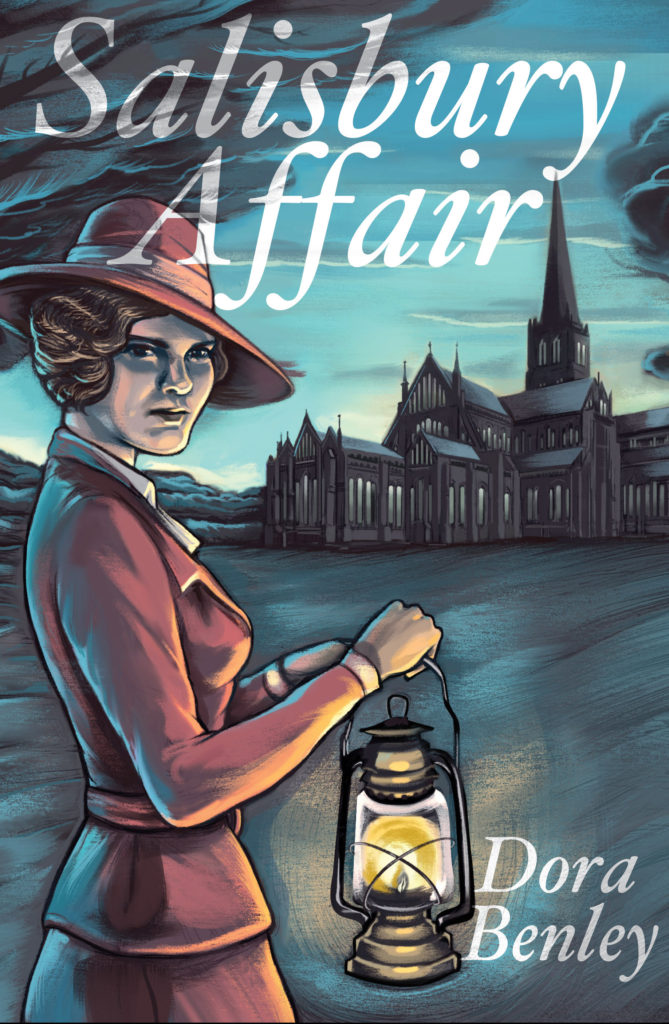 You can purchase a paperback copy from Cheops Books directly. Only Kindle is for sale on Amazon. Click this button:
Save
Save
Save
Save
Save
Save
Save
Save
Save