Dora Benley Authors Young Adult Novels and Historical Thrillers:
If you turn to Dora Benley's author's page, you will notice that she authors both young adult novels as well as adult historical thrillers as well as a special category of Egyptian novels as well as a YA series called the Dark. These novels are both historical and contemporary. You can take your pick. In the YA group you have works such as: Mary's Gone, Rose Red, Latin Lessons, Murder on Spirit Island, Murder in Jasper, Silver Wolf Moon, Ophelia Plot, Murder on Hollywood Beach, and Back to Venice. In the YA Dark group you have Dark 1, Dark 2, Dark: A Trilogy, and Dark 3: Special Edition.
In the Egyptian group you have novels such as Demon From Egypt, Curse of the Pharaoh, Caesar and Cleopatra: A Novel, Cleopatra's Stone, Curse of Egypt, Doom of Egypt, Murder at the Sphinx, and Book of the Dead. And in the adult historical group you have Julius Caesar: A Novel, Livia: A Novel, Helen of Troy, Julia: A Romance, Medea the Witch, Minotaur, King Richard 1: A Novel, and Jason and Medea.
One of the most recent Dora Benley novels published in called Murder on Hollywood Beach. A prowler is after Gina in her California seaside mansion where she has lived by herself since her mother's death in a questionable airplane accident a few years before. She gets constant notes from the stalker: "Come to me, my bride, my love. We will be united in death". She is afraid to emerge from her glitzy mansion, wondering if this creep was her mother's killer, too.
She is surrounded by a houseful of servants, some of whom seem suspicious such as the gardener. He is always watching her. Certainly there is no one she can trust. Enter Bruno, her ex-boyfriend, the sex maniac who is still trying to persuade the recluse Gina to leave her mansion on the rocks by the crashing sea and go swimming or have a party or drive along the coast, or something else equally dangerous. But what is Gina to do? Whom else can she trust besides Bruno? She had better get it figured out quickly, or else Gina, the daughter of the dead and beautiful Hollywood starlet, will soon become very dead herself.
If you enjoy Murder on Hollywood Beach you will enjoy other young adult thrillers by Dora Benley that have a romantic edge such as Silver Wolf Moon, Mary's Gone, Latin Lessons, Rose Red, Murder on Spirit Island, Murder in Jasper, and Ophelia Plot.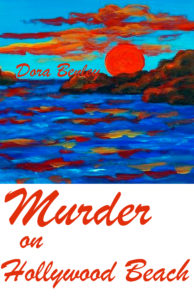 Comments Off

on Dora Benley Authors Young Adult Novels and Historical Thrillers