Kindle Countdown Deal: Ancestress:
Ancestress seems like a weird title for a novel about Yellowstone, but as one reader says novels by Dora Benley and Linda Cargill often emphasize encounters between the old and new worlds. The teenage heroine of this YA thriller novel may be moving from Virginia to Montana because her parents are going to work in Yellowstone, but as soon as she arrives at the new house she finds disturbing portraits on the wall from the nineteenth century. One lady in particular will give her no peace. Her eyes follow Irene no matter where she goes. Worse she starts getting letters in the mail threatening her with death if she stays here in the wilds of Montana. Who is after her and why? Does the old portrait hold a clue? She had better figure out the mystery, or she might end up dead.
Ancestress was originally published in German by Cora Verlag, Harper Collins Germany. It is now brought to you by Edward Ware Thrillers YA, an imprint of Cheops Books, LLC. If you liked Ancestress, you will enjoy other young adult thrillers by Linda Cargill such as Pool, Cave, Shade, Moon, and Snow.
Starting on Wednesday, January 4 and continuing to Wednesday, January 11, Ancestress will be available for only $.99 on a Kindle Countdown Special Deal.
The young adult Yellowstone novels, including Ancestress, will be featured this year. Cheops Books LLC intends to publish Dora Benley's new alternative history thriller novel Old Faithful Plot in the Edward Ware Thrillers at War Series. Hitler threatens to blow up Yellowstone if Colonel Sir Edward Ware and Dora, Lady Ware, don't hand over those Lawrence maps, key to world domination. He claims that will finish America for good. Yellowstone conceals beneath its boiling surface the only super volcano in North America and one of the few in the world.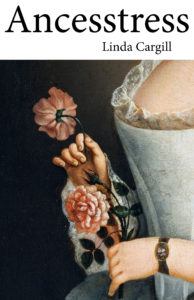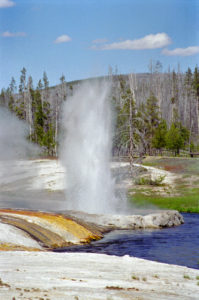 Save
Save
Leave a reply