Helga von Wessel And Frankenstein In Denali:
Edward thought at first that Churchill was sending him to investigate an apocryphal story. He imagined that his mission would set it to rest for all time the legend about the vamp. Surely Helga von Wessel could not be for real anymore ten years after the war. He and Dora had come to put the stamp and seal on the thing for good.
And now it was just like old times again. He was trapped unexpectedly with his back to the wall. He was going to have to reach Churchill somehow and let him know what had happened. Nor could he leave Dora behind at the mercy of this creature without any morals and without any compunction who would do anything at all to get what she wanted.
Helga put her hands on his shoulders and let them slide down his arms. "You could come with me to my room right now. I could inspect you the way I used to do. I used to find all sorts of notes and letters, missives, and important maps and papers. I bet I could find them again."
He shook her off. "I would rather die. Besides, at your age, the age you must be now if it is really you, how could you even think of such behavior?"
She laughed. "That is the business I am good at. I have specialized in it for years and years." She approached him more closely.
"Besides, in this wasteland, what would you do with papers?" He thrust her off. "What good would they do you?"
She pointed out the window. "Look! You can see it in the far distance if you try. See that runway? Planes land there once a week coming from Moscow bringing supplies, news, and instructions for me. I send letters, maps, whatever news I have for Kruschev."
Edward had no idea how Helga could set up a runway in a national park. But then he supposed this was such a godforsaken area that no one ever came here, not even the park rangers.
"Where did you hide Dora?" He grabbed her by the neck.
She chortled.
"If you don't tell me, I am going to look for myself. In this godforsaken area, there are only so many places where you could have hidden her," he said.
"I would think again," Helga demurred. "Monster!" she called.
Edward could not imagine what she was talking about. He supposed she was just trying to intimidate him.
He could hardly believe it when a man with a lame leg dragging one foot, hunched shoulders, and slovenly clothing showed up. He looked half human and half unreal, but he also looked like a big brute who might want to muscle him around if so directed.
"Frankenstein!" she called again.
What on earth could she be talking about? Edward was amazed when a man in a laboratory coat showed up. He peered out at Edward from behind glasses.
"Remember Dr. Frankenstein and his monster also came to Alaska in the last century," Helga teased. "Well, here they are at my beck and call. And they have your wife in their dirty hands."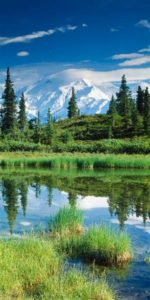 Leave a reply