Paperbacks With Illustrations by Cheops Books LLC:
Cheops Books LLC issues all their titles in paperback but you have to go to the website to buy them at http://www.edwardwarethrillers.org. They are not sold on Amazon.
Dora Benley says, "I always used to like to think that each novel was a world unto itself and should have its own housing or real estate if you will. That's what it had to be a printed book and even the cover mattered a good deal, even the spine of the book and how it was put together. I do remember going to the Carnegie Library in downtown Pittsburgh when I was in high school and delighting in their collection of rare and antique books with leather binding. I loved even the smell of books in those days."
In keeping with this frame of mind we also offer many fully illustrated editions such as Julia: A Romance or Salisbury Affair. All covers are drawn by cover artists such as Daniel Teran. Cheops Books LLC  takes care in putting this editions together.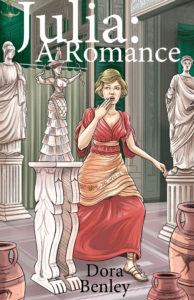 Leave a reply