California Wine Country: Setting for Dark 3:
Yes, I too had the impression that California fires could somehow occur only in Southern California, not Northern or Central California, though about a month or so ago I think there was a fire in Yosemite too in the Sierra Nevada Mountains along with evacuations. It seems like the only safe part of California is the non-populated area along the Pacific NW Coast, the Redwood Coast around Garberville, Crescent City, Eureka, and Brookings, Oregon. They get plenty of rain there.
In our case we keep on rooting for the Sandman Motel in Santa Rosa, California. That was where we stayed on the way back from Brookings, Oregon. It is the motel I use in my novel from the Edward Ware Thriller Series Dark 3: Special Edition by Dora Benley. It was an interesting place with nice gardens and artwork, especially outdoor statues. Hotels across the intersection have been burned to the ground.
It is hard to believe that you wouldn't remember the Wine Country if you drove through it. We didn't know we were going to drive through it to the Pacific NW Coast. But it was the nicest unplanned "find" of our trip in 2007. Two years ago we were driving around the Wine Country in Germany along the banks of the Rhine and Moselle Rivers where vines have grown since Roman times. The California Wine Country has a completely different look. For one thing there are no Rhine and Moselle Rivers. There are no villages and towns like those that dot the banks of the Rhine in Germany. Instead the California Wine Country has a more fantasy look with fake European castles and lots of French restaurants, that sort of upscale kind of thing. I will try to dig out some photos to post for you.
'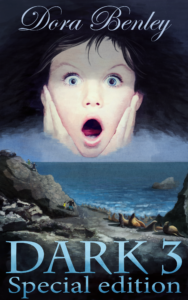 Comments Off

on California Wine Country: Setting for Dark 3