On The Road Again Threatened By Disney:
Cheops Books LLC likes to be on the road again researching various topics for novels. So it was shocked to hear of the new policy at Walt Disney World in Florida to invade the hotel rooms of their guests once each day. Apparently staff members dressed up as Mickey Mouse are supposed to enter rooms to inspect for guns following the shooting incident in Las Vegas. Disney World has removed Do Not Disturb Signs in favor of Room Occupied signs, but now Room Occupied means come in instead of stay out. It is hard to believe that a company as large and respected as Disney would engage in behavior that shows no respect for the privacy of their guests.
What is especially dangerous about such thinking is if it spreads to other hotel chains such as Best Western, Holiday Inn, Comfort Inn, Days Inn, Econo Lodge, La Quinta, Hilton, Marriott, and the like. These are the kinds of hotels and motels that populate the roads of America, the interstates, which ordinary folk use for daily travel from place to place. What if the guests have a dog or a cat left in the room? Do Not Disturb signs are the only protection they have for hotels to respect the privacy of their pets. What if the guest is in the bathroom or taking a shower or is sleeping? They are to have a staff member invading? It hardly makes sense.
And what is the staff member going to do when they invade? Search suitcases and handbags like TSA before you board an airplane? This is hardly the border of the US or customs. It is America itself.
The Constitution has a guarantee to the right to travel. One could argue that such misplaced policies interfere with this right by violating basic human privacy and dignity. Cheops Books LLC protests and insists that it will think twice before staying at any particular hotel in the future.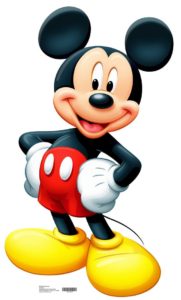 Leave a reply