2 Alternative History Thrillers By Cheops Books:
In an age of fantasy, alternative history thrillers loom large. Cheops Books LLC has published two of them, Old Faithful Affair and Dark Horse.
Hitler threatens Colonel Ware that if he doesn't hand over the Lawrence maps, he will detonate the supervolcano at Yellowstone in Old Faithful Affair.
While they are hiding out from Dora's husband at the Old Faithful Lodge in 1933, Dora and Edward are also hiding Lawrence maps that Churchill has given them and which Hitler would do anything to get his hands on.
Enter Helga and Herr von Wessel, Hitler's top spies. They warn Colonel Sir Edward Ware and Dora that either they hand over the top secret maps, key to world domination, or they will blow up Yellowstone National Park. They will turn the famous geyser basin into volcanic rubble – and the rest of America, too, which would be buried in volcanic ash just like Pompeii.
And if that doesn't work they have an even darker plot up their sleeves, one that would change history itself.
Old Faithful Affair is an Edward Ware Thrillers Alternative History book.
In Dark Horse what would happen if Hitler won the Battle of Dunkirk? Colonel Sir Edward Ware is about to find out when Rommel pushes him off the French beach with all his troops and then beats him to Britain in 1940. The chase ends up in Coronado, California, land of palm trees, the rich and famous — and swastikas!
It's all ahead to the Republican Convention of 1940 in Philadelphia where a dark horse candidate is being selected with major international complications and plenty of Nazi involvement.
Can Britain ever be the same as it was again? Can the world? Edward better figure it all out soon, or Colonel Ware will end up doing the straight arm salute in this alternative history thriller.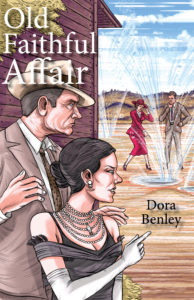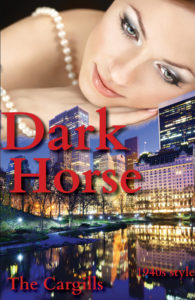 Comments Off

on 2 Alternative History Thrillers By Cheops Books: