Should Dora And Edward Hike Off To The Tetons?
No, you would not hike here in Tucson in the summer, probably not even on Mt. Lemmon. But I'm not totally sure about that one. Considering that the elevation is 9 thousand feet, maybe. It is the same elevation at the top as the North Rim of the Grand Canyon. And even the South Rim of the Grand Canyon at 7 thousand feet is a place where people hike during the summer.
A really good place to hike during the summer in the West is Jackson Hole or the Grand Teton National Park in Wyoming right next to Yellowstone. It is part of the Rocky Mountains. Here when you are out on a hike you are likely to meet a moose or an elk herd. It is really picture perfect. A lot of this land was donated to the US government by John D. Rockefeller Jr. I should post some photos. I could just see Dora or Edward throwing the Lawrence maps to an elk as he hurried past to be retrieved later when Helga wasn't following them! Perhaps that is a clue for checking out Old Faithful Plot where Dora and Edward head to Wyoming.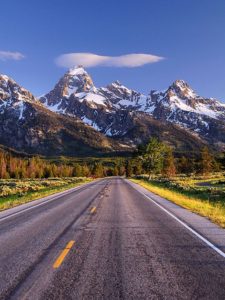 Leave a reply