Is May Right In Blaming The Russian Government?
It depends what you think of as the "Russian government". Is the government just Putin? Or does it include the top generals and other influential people like the Mayor of Moscow? This is like asking if the Nazi government was just Hitler or did it include Himmler, too? The historic answer with the Nazis was that the government became increasingly departmentalized as the war went on and in Hitler lost control of many things going on. No one knows exactly how the Russian government works. But it is speculated that Putin is just the "show" figure who seems to be in charge, but there are several men underneath him who have their own interests to pursue. So the "rogue elements" are indeed part of the real government of Russia. So May is right in blaming the "government".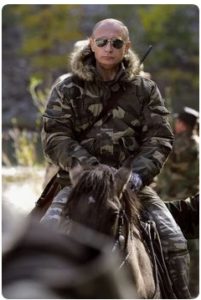 Comments Off

on Is May Right In Blaming The Russian Government?