Cheops Books Needs A Typist:
Cheops Books LLC is in need of a typist. We have an ongoing project where we are keying in all our past note taking journals which were hand written on the fly as we were doing various other tasks or traveling on the road here and there. The handwriting is very legible. Each journal is only about 150 pp long at the most.
We have been posting ads for this assignment on Upwork. But we decided that we should also post it on our website in the daily blog. We are willing to pay $100.00/journal.
If you are somebody you know is interested in being our typist please respond to Cheops Books LLC using the CONTACT US form on the website: http://www.edwardwarethrillers.org. Or you can contact us on Upwork.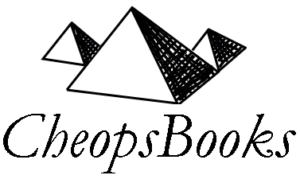 Leave a reply