Is Germany Going To Build A Fence Like The US?
Is Germany going to build fences along its borders like the US? As in these photos I have attached?
You should see the southern border in the US, and the US is a nation of immigrants where we are used to immigrants. No place in Europe right now resembles it. I last visited the southern border during the previous administration in 2012 BEFORE we went to Europe and BEFORE Trump. There were military helicopters everywhere. There were fences. There were also constant border checks along the highway in the middle of nowhere. I didn't like it. That's one reason I haven't been back that way since.
It was night and day different from when we first drove that direction in the year 2000 pre-9/11. Then we SAW Mexicans wandering around in the desert. I threw somebody a bottle of water.
I am attaching photos I took of the border wall as it existed then. You can actually make out part of the wall. Have you ever seen pictures like this before?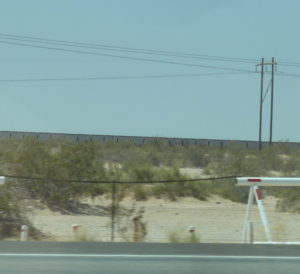 Comments Off

on Is Germany Going To Build A Fence Like The US?