Dora And Edward Should Book A Mediterranean Cruise in 2018:
One year from today on Friday, June 8, 2018 the Queen Victoria sets out on a 14-night Mediterranean cruise that should interest Dora and Edward Ware with all their connections all over Europe. What is better the cruise embarks in Southampton and returns them to Southampton at the end of the cruise so they can easily drive right back to Ware Hall in the south of England or they can drive into London and take up residence at the Savoy at their apartment. The following ports of call are on the itinerary of Mediterranean Highlights: Oporto, Barcelona, Port Mahon, Ajaccio, Citavecchia, Cagliari, and Gibraltar.
Ajaccio should interest them. That is the place on the island of Corsica where Napoleon was born. There is a statue of the Emperor there as well as a house that was in the Bonaparte family until the 1920s. Edward's great-grandfather served under Wellington at the Battle of Waterloo in the upcoming Cheops Books LLC historical thriller, Inn at the Crossroads.
Citavecchia is the port of Rome. Edward has a big chase scene through all sorts of Italian formal gardens in the historical thriller, Map Plot. He could take a shore excursion to Hadrian's Villa or the Villa de Este with all its waterfalls.
And finally Gibraltar would always be of interest. In the historical thriller soon to be published by Cheops Books LLC, Hitler's Agent, Dora and Edward pay a visit to the island of Gibraltar to refuel their yacht. They need to get back to Paris to meet with Winston Churchill at the Ritz Hotel. Dora enlists some local apes to help escape from Hitler and his agents.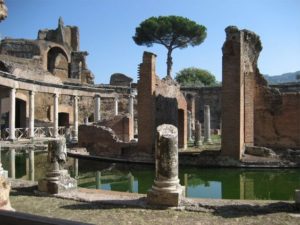 Save
Leave a reply