Richard 1: A Novel Free on Kindle:
Richard 1: A Novel by Dora Benley is free to download on Amazon Kindle starting today and continuing for the next five days. It is all part of a special promotion. But hurry! The promotion won't be repeated this year!
Elizabeth is a lady in waiting to Queen Eleanor of Aquitaine during the time of her confinement at Salisbury Castle. Queen Eleanor is a woman of remarkable powers, some say dark powers. Elizabeth learns to be a witch from her and takes up the lore of gathering herbs in the woods. The Queen then directs her to accompany her newly crowned son, King Richard I, to the Holy Land on the Third Crusade. She is to protect him against all evil, especially the scheming of Prince John, the new king's brother, who wants to crown himself in his stead.
Elizabeth sails to the Holy Land to take up battle with the infidel. But she finds herself in an unexpected quandary. Instead of King John the enemy kidnaps her and threatens to put her into a Middle Eastern harem. They threaten to take her away from the man, King Richard I, whom she is sworn to protect and defend. But in the oddest fashion of all, she finds herself falling in love with her captor, a Saracen. What is Elizabeth to do? She cannot forget her oath to the Queen. But she also cannot betray her own heart.
If you enjoyed Richard 1: A Novel you will like other young adult novels by Dora Benley including Livia: A Novel, Julia: A Novel, Julius Caesar : A Novel, Book of the Dead, Minotaur, and Helen of Troy.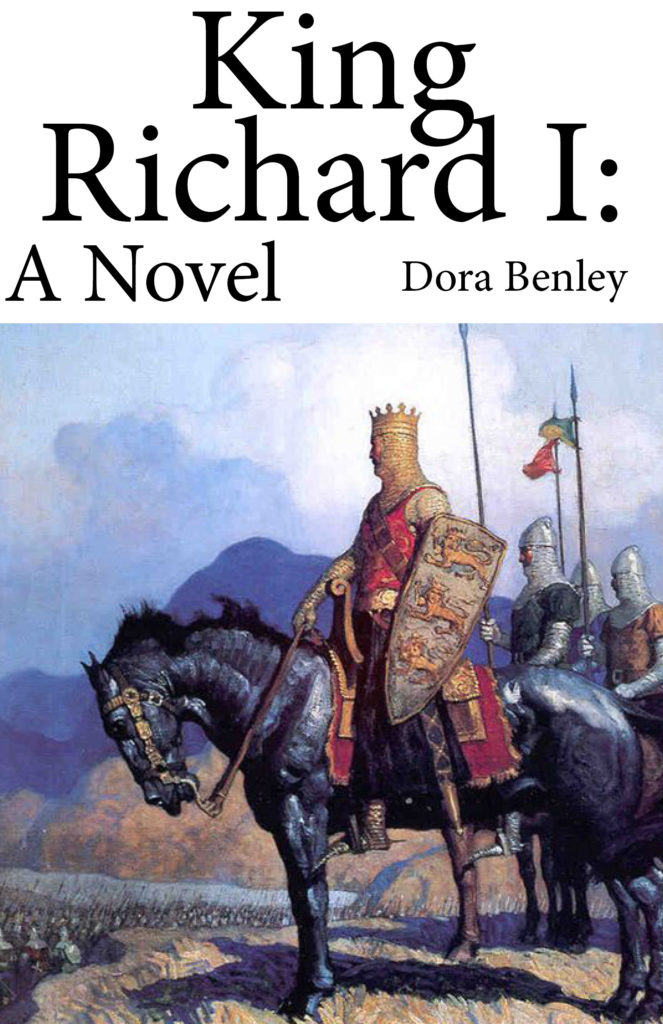 Save