Cheops Books Projects 2017:
Cheops Books LLC is in the midst of numerous book projects. On May 1 it is going to publish the Salisbury Plot, book 2 of the the Edward Ware Thrillers at War Series.
Who is the saboteur following Dora about on the doomed Morro Castle in September of 1934? Who is the terrorist who set fire to the first class writing room on the ocean liner? Who followed Dora and her new husband, Colonel Sir Edward Ware, to Salisbury Cathedral on their wedding day? A creature in a black robe is wielding a sword in the balcony and clanging the bell. The freak seems to summon the legions of the dead who surround them in the hills peppered with bronze age burial mounds, who seem to rise from the cloisters in the center of the cathedral where unknown dead from the Middle Ages still reside. Why does she see her new husband handing money over to the saboteur on her wedding day in a hidden garden of Ware Hall? What does it mean to be married to Colonel Sir Edward Ware? When she finds out the truth it will change Dora's life forever.
But Cheops Books LLC also has many other projects up its sleeve. Later this year it will published the Old Faithful Plot, still another release in the Edward Ware Thrillers at War Series.
While they are hiding out from Dora's husband at the Old Faithful Lodge in 1933, Dora and Edward are also hiding Lawrence maps that Churchill has given them and which Hitler would do anything to get his hands on. Enter Helga and Herr von Wessel, Hitler's top spies. They warn Colonel Sir Edward Ware and Dora that either they hand over the top secret maps, key to world domination, or they will blow up Yellowstone National Park. They will turn the famous geyser basin into volcanic rubble – and the rest of America, too, which would be buried in volcanic ash just like Pompeii. And if that doesn't work they have an even darker plot up their sleeves, one that would change history itself.
In addition there is an upcoming German translation of volume 1 of Captive at the Berghof. We are now publishing it in serial form on the website: http://www.edwardwarethrillers.org. When it is completed it will be released.
Hitler has found out about Colonel Sir Edward Ware's secret undercover activities for Winston Churchill, and he's playing hardball. He kidnaps Thomasina, Edward's daughter, and won't give the child back unless Edward and his wife, Dora, hand over the key to world domination – the Lawrence maps. They'd better do something fast before Thomasina truly becomes Hitler's daughter.
So there is much scheduled for summer 2017 and later. Keep following the Cheops Books website's blog and subscribe to the Edward Ware Thrillers Newsletter.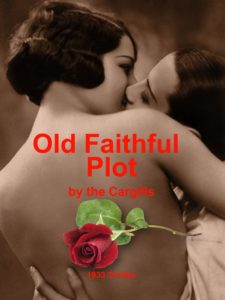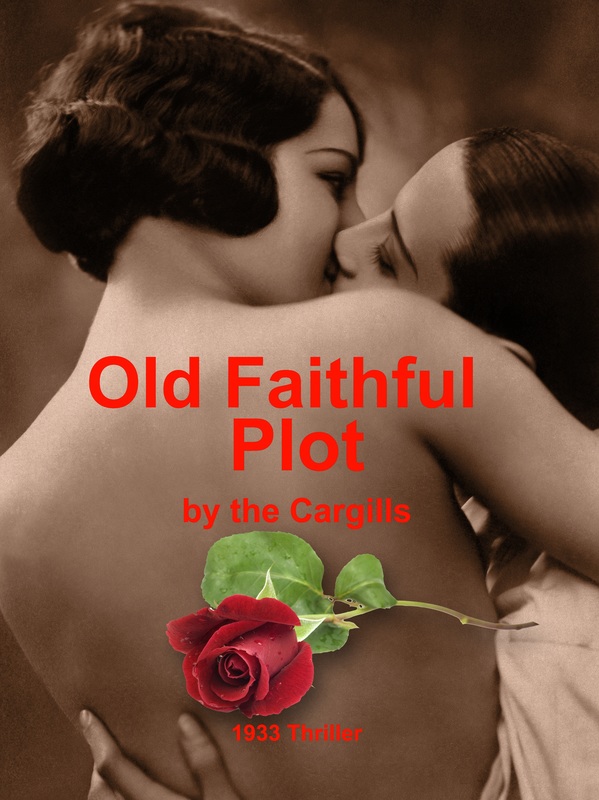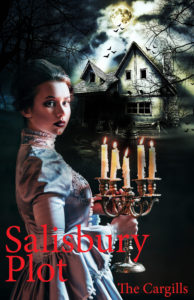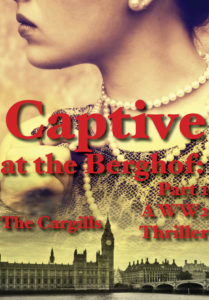 Save
Leave a reply