Will You See Cheops Books In Tarragona This Summer?
See you in Tarragona is hardly what you hear most people saying about their plans for this summer especially if you hail from the USA. But if you happen to be hanging around Barcelona come summer and you are bored with the beach and looking for thrills and chills you might just see a van driving past with staff from Cheops Books headed toward the UNESCO World Heritage Site of Tarragona and its fantastic Roman ruins. Here you don't just have a building or two, you have a whole ruined city to behold. You can stand in the well-preserved amphitheater and gaze out to sea at the same time just as Romans did thousands of years ago from about 218BC onward through the Middle Ages.
A teenager back in the USA could be looking through the attic in her house and come upon a vase or piece of jewellery from this era and this town of Tarragona, Spain. She could start hearing voices and start seeing ghosts who talk about some cataclysmic event that occurred here a long time ago that haunts them and the heroine still. And this could become a young adult thriller for Edward Ware Thrillers YA.
Pliny the Elder could visit Tarragona on his madcap escape from the Germanic tribes who have his number because of his book, the Germania, criticizing their peoples and their cultural traditions. He could hide among the Spanish peoples forever. It could become a legend and legend only that he disappeared in the eruption of Mount Vesuvius in 79AD in Vesuvius Plot, coming soon from Cheops Books, LLC, another book in the Edward Ware Thrillers at War Series.
So don't forget to enter the On The Road Again Contest sponsored by Cheops Books before May 1. Win the Amazon gift certificate  and see you on the road.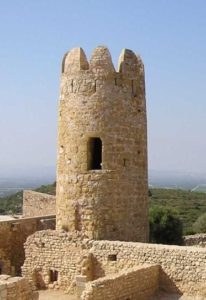 Leave a reply