Make sure to log into Amazon Kindle this weekend and buy your copy of Black Lake for only $.99. The promotion will end soon and won't be repeated this year. This is the young adult murder thriller about a lake in the wilds of Wyoming in the greater Yellowstone ecosystem where strange, murderous activities are taking place. It is part of our Cheops Books Yellowstone promotion to promote books having to do with the first national park.
The heroine becomes aware of the killers one night when she is sleepwalking. She suddenly wakes up near the black lake on the outskirts of town, hears the murderers plotting, and then must conceal herself and flee. What is she to do if she wants to remain alive? And does she have an obligation to notify the people that the thugs are trying to do away with? She finds herself in a truly terrifying situation, alone in the dark.
Originally published in German by Cora Verlag, Black Lake is now brought to you by Edward Ware Thrillers YA, an imprint of Cheops Books, LLC. If you liked Black Lake you will enjoy Linda Cargill's other young adult thrillers such as Jasper, Dear Diary, Gold Hair, Thorns, and Attic.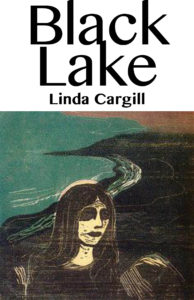 Save
Leave a reply