Julia: A Novel by Dora Benley:
Julia: A Novel, another ancient thriller by Dora Benley, will be offered free on Amazon for the next five days starting on Wednesday, July 12 and continuing through the weekend. But hurry! This offer won't be repeated this year.
Senator Gaius Julius Rufus was unlucky to be born during the first period of the Civil Wars that tore apart not only Rome but Italy into two factions, populares and optimates. He was sixty years old in May of 81 B.C., having spent most of his adulthood in Rome away from his grape and olive vineyards attempting to remain neutral and friendly with both factions while not doing much for either.
His rank and family made his efforts fruitless. He was a senator, an aristocrat. Worse yet, he was a member of the ancient and illustrious clan claiming descent from Aeneas and his mother Venus — the Julii. During the civil war between Marius and Sulla his daughter, Julia's, life is at stake as well as her heart pining over the man she really loves and cannot have. What can he do to save her? Find out in this historical novel about the days of ancient Rome.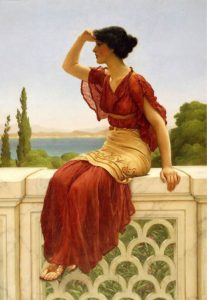 Leave a reply