Calexit and Trump
In the US secession, including Calexit, is illegal. Voting for secession is also illegal. This is why California cannot get it on the ballot for initiative and referendum, and remember California was once part of New Spain, that land where the Catalonians now want independence from Madrid. If California would try to put it on the ballot it would be held up by the courts forever and ever. Beyond that we get into the movie script I was suggesting about Calexit.
Obviously there is nothing to Calexit. It doesn't matter about what businessmen you heard chatting. This is all jocular stuff. It is NOT serious. It is like me talking about it as cocktail party conversation. You could also discuss it in an academic situation. It is not illegal to DISCUSS it even quite openly. But not only is it illegal to act on it, nobody WOULD seriously act on it if they are sane.
What such a thing would do to the business community of California is movie stuff. Part of my suggested movie script would have Tim Cook of Apple fleeing to Ireland where Apple keeps all its cash because the Feds were after him for donating to the Calexit cause and thus leading Trump to seize Apple and all its assets. Of course to get back at Trump in the movie script Tim Cook (seemingly safe in Ireland before a spy gets him) turns off all the iPhones in the US. Trump is giving an order as he speaks into his iPhone and it goes blank. It doesn't work anymore. It is Apple's revenge.
Obviously Silicon Valley and the Valley of California with all that agri business and the wine country, too, is worth too much money to risk it all on political silliness. What about the stock holders? They would revolt! The business of California is too well integrated with the business of America to seek independence even if it were possible which it is not. And who are the Californians? People move in and out of the state every day. It is a shifting political base.
Also California is in effect already occupied by Federal troops. What about San Diego, home of the Pacific Fleet? What about Andrews Air Force base? Army bases everywhere too? And what about Federal enclaves such as Yosemite National Park? Sequoia National Park? Redwood National Park? There is also a huge Federal Recreation area in downtown San Francisco right by the harbor. Very strategic, right? Good for snooping on all those California rebels.
Things in history don't happen for whimsical reasons. California doesn't seek independence because it makes good party table conversation. There would have to be a real underlying cause, also a reason why now? And when you think of it, California has never had a better time to be part of the Union. I think the biggest money maker is the port at Long Beach where they conduct the trade with China. The exports comes from all over the US and Canada. The imports go to all the states, not just California.
This is where Dora's father, Winthrop Benley, would be getting the rubber to make his tires one hundred years ago in the first novel in the Edward Ware Thrillers at War Series, Key to Lawrence: Special Edition. And Mr. Benley certainly was a patriot who contrasted America with Europe, that land where countries do break up, the land of Balkanization.
The secret to America is that things here are too well integrated to break up. That is what holds the union together like cement.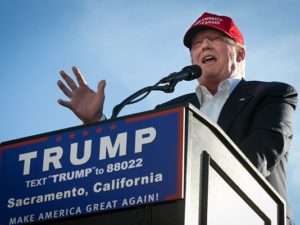 Save
Save
Save
Leave a reply