Promotions for The Old Faithful Plot:
One thing to consider about The Old Faithful Plot: I think that if the news media wasn't so obsessed with the North Korean leader he would do a lot less harm. No wonder he does and says such wild things. That is the way to attract attention. But I am tempted to take advantage of the situation as a way to promote one of my books. I have a thriller based on a totally fictional premise that Hitler is threatening Edward and Dora that if they do not hand over the Lawrence maps, key to world domination, he will blow up Yellowstone National Park. He has sent the von Wessels to detonate Old Faithful geyser and blow it sky high hoping to awaken the super volcano that can dump ash across America. I was thinking of relating the two and having a Facebook Party about this end of the world stuff.
I have actually already written and edited the novel The Old Faithful Plot last year and this year. I am about ready to publish it. The Old Faithful Plot named after the Old Faithful Geyser in Yellowstone National Park of course. The geyser becomes a kind of volcano. A time tunnel is discovered behind it a la Journey to the Center of the Earth style. Helga and Herr von Wessel go back to ancient Rome to assassinate the writer who first badmouthed the Germans, Pliny the Elder. Hitler wants to correct the reputation of Germans throughout history and get unified sooner so that the Germans can win, not lose, WW1. He wants to change history itself. But you see the time tunnel sequence is in a nightmare that Dora has. It is a nightmare sequence and so not real. The main text is about the plot to blow up the park and ignite the supervolcano that will bury America in ash.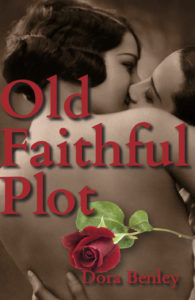 Leave a reply