Americans Can Go After The Russians:
Here it doesn't take Trump or the Congress doing as much. Individuals and individual businesses can go after the Russians. All you have to do is bring a court case against the Russians or a particular Russian. If the Salisbury incident had occurred in the US — God forbid! and I can't imagine it! — then locals who lived in the town could sue the Russians or the Russian government. The court could attach Russian property in the US to pay for the damages. This is what has discouraged Russians from buying as much property here to begin with.
Cheops Books LLC will publish Unlocking Trinity, the Edward Ware Thrillers at War novel about Stalin and Russia during World War 2.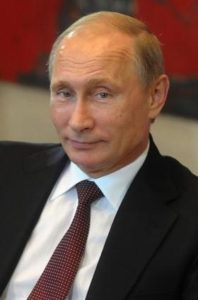 Leave a reply