Yarrowdale Men: Update
From January 1, 1917 through March 9, 1917 Gary Cargill's great uncle Francis Sulley along with 60 to 65 other American sailors taken off the British armed merchantmen namely the SS Georgic, Mount Temple, and Voltaire were held as prisoners of war in various German POW camps in violation of international law. At the time America was still neutral. The only justification that the Germans cited for holding the American seamen as prisoners of war was that these guys were getting paid as seamen aboard British armed merchantmen even though most of them didn't even know that the ships were armed. These American prisoners became known as the "Yarrowdale Men" because they were brought to Germany aboard a captured British steamer called the Yarrowdale. The various prison camps that they were held at included ones at Neustrelitz, Camp Duelmen in Westphalia near the city of Muenster, and Camp Brandenburg near Berlin. Their detention created a diplomatic incident that contributed to the US entering into WW1 the same year. On March 11 the Yarrowdale prisoners including Frances Sulley were released by the Germans at the Swiss border. They were described at the time of their release as being dressed in rags. They were emaciated being on starvation rations during the whole time of their captivity. After reaching Switzerland they were given free food and entertained by the Swiss and were taken to Zurich. In Zurich they were given brand new clothes by Mr. and Mrs. Harold McCormick. Mrs. McCormick was the daughter of John D. Rockefeller. Mrs. McCormick invited all 59 men to the Hotel Bauer au Lac. They were invited into the lobby in their new clothes. They were invited to tea, though it was more like a regular meal. Mrs. McCormick had arranged for music and made a patriotic speech on March 16. She gave each man 50 Swiss franks in spending money. Then they traveled to Berne, the capital of Switzerland, to be entertained at lunch at the train station on March 17. Then the Yarrowdale Men went to Spain to catch a ship back to the States.
It is the 100th anniversary of all these events. 100 years ago we were about to enter WW1 on April 6. On April 6 Cheops Books LLC will publish the scene commemorating the event from the Key to Lawrence: Special Edition.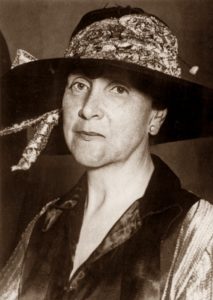 Save
Leave a reply