The Mystery: Point Of View in Cheops Books LLC:
A first person mystery such as "I dreamed I went back to Manderley" in Rebecca, yes, you can certainly have it. But most mysteries and almost all thrillers are third person limited nowadays. If your heroine is called Jan Friedman, everything in the story is what Jane knows and nothing can be admitted that she wouldn't know. This is the "limited" part.
If you have just third person you have Charles Dickens and writers like that. And of course when it suited Dickens he would break into omniscient and tell you all about his characters, too. Moralize. Stuff like that which contemporary readers wouldn't like.
All of the Edward Ware Thrillers at War Series and all the Edward Ware Thrillers YA novels are third person limited with a handful of first person stories thrown in for good measure. The Dark Series by Dora Benley coming out this autumn is all third person limited. So are Hitler's Agent and Captive at the Berghof: Part 1 coming out on October 15 and on December 15 respectively. Try them out. You will see what we mean.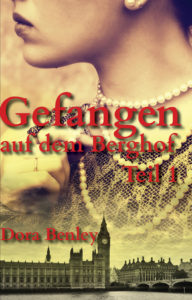 Save